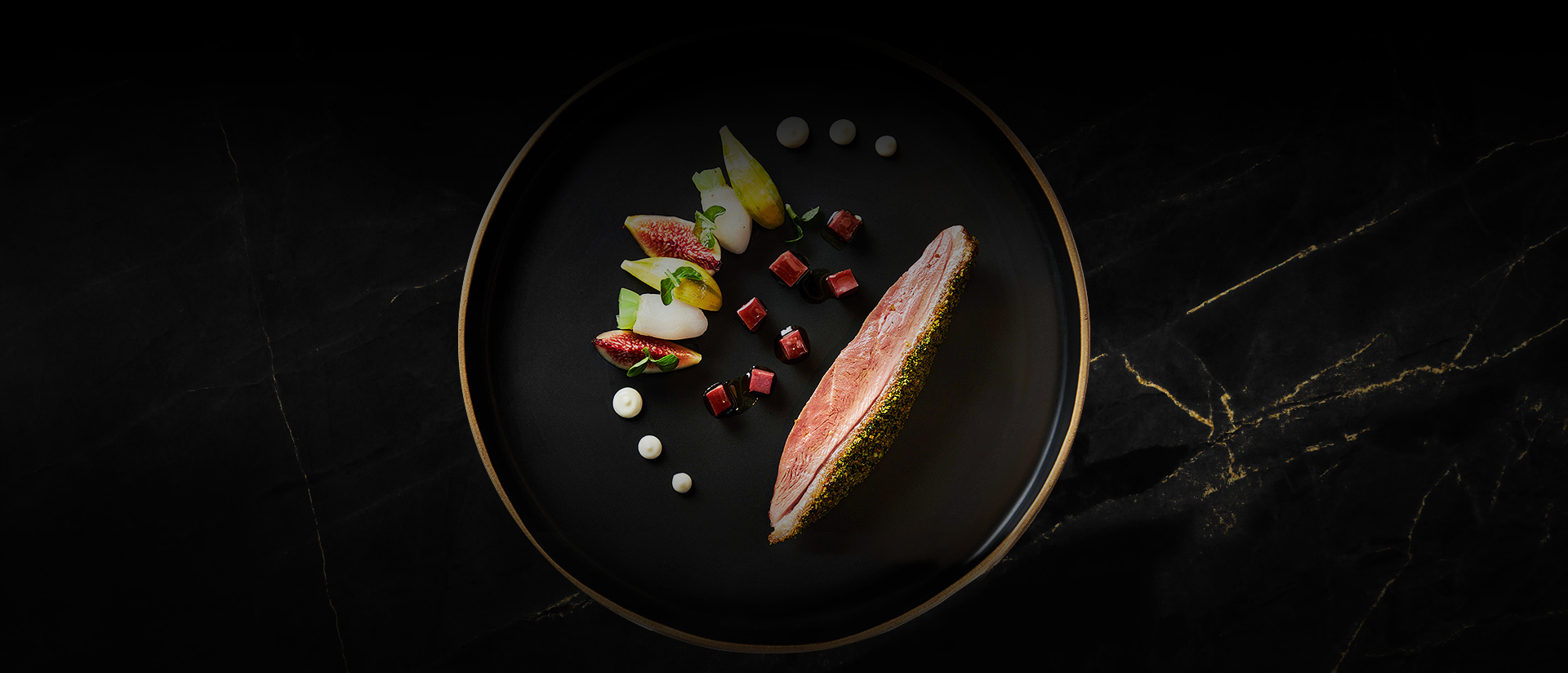 An Award-Winning
San Francisco Restaurant
Scroll down
Contemporary American Fare
with Artisanal International Flair
Fine dining restaurant Luce at InterContinental SF Hotel in downtown San Francisco announces its eight-course tasting menu from Executive Chef Rogelio Garcia. Chef Rogelio Garcia's tasting menu is at once opulent, inventive, and comforting to the palate.
LUCE—meaning "light" in Italian—offers modern American cuisine in an elegant yet inviting setting. Our dynamic menus reflect the bounty of San Francisco's surrounding farms with regular updates according to freshness and seasonality, while our award-winning wine program offers a one-of-a-kind collection that encourages you to explore and enjoy new flavors.
Open for private dining events and in-home chef events
Welcome
Executive Chef Rogelio Garcia
An undeniable star in Bay Area culinary circles, Chef Rogelio Garcia takes the reins at Luce with flourish—introducing an eight-course tasting menu showcasing contemporary California cuisine with flavorful nods to Europe and Latin America.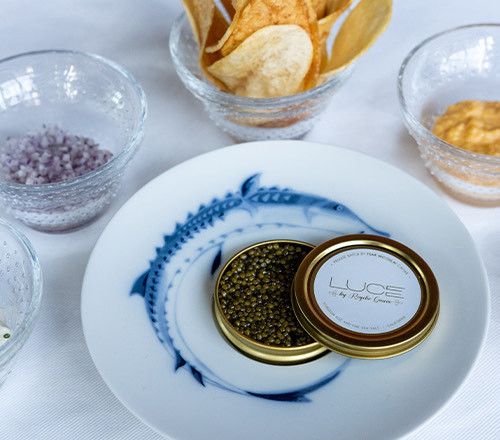 Experience the decadence
Introducing Rogelio Garcia - Golden Osetra Caviar Private Label, a new and exclusive culinary collaboration between Tsar Nicoulai Caviar and Luce Executive Chef Rogelio Garcia. Enjoy Garcia's signature caviar as a decadent addition to Luce's eight-course tasting menu or savor it at home.
It's a secret gem!

We were pleasantly surprised to find this lovely restaurant!!We needed a place to stay for the night for date night and lucked out having a Michelin star restaurant in our hotel. We walked right in! No wait! This is unheard of especially in the city. It's a secret gem! Our waiter was funny, polite, and paired our wine perfectly to each dish.The bussing staff was attentive and made our experience feel warm and inviting. Best dish was the squash with ricotta. I could eat this everyday! We will be back!

One of the best restaurants in San Francisco

The Michelin starred Luce is known as one of the best restaurants in San Francisco where it is relatively easy to get a reservation. We were looking for a last minute celebratory dinner and Luce turned out to be perfect. If you don't choose the Tasting Menu (which my wife won't do) they have a wonderfully tight a la carte menu, with just 6 appetizers and 4 mains. Having few choices means that they take great care and pride in each course, and of the 6 courses we had, all were very good. Service was very friendly and not at all stuffy. It was also pretty quiet, which is unusual in a SF restaurant, so if you like conversation, this is an especially good choice. Lots of wines by the glass and even half-bottles for moderate drinkers. Nice dessert choices as well. Would like to come back to try their tasting menu. For what you get, prices are reasonable, though not cheap.

Beautiful, tasty, and light

Excellent service. We didn't have a problem getting in and the food was perfect. We had the tasting menu and it was worth every penny. The food was beautiful, tasty and light. The restaurant has great lighting, light music and a calming atmosphere.

Service was amazing

We did the chef's tasting table with wine pairing. Amazing. The portions were in the right size - i.e. small enough so you could enjoy each course from start to finish. Each course was served with nice explanations of how the dish was prepared. Service was amazing. It would be a tad nicer if it was a view restaurant, but the food more than made up for this. We had an enjoyable two and a half hour dinner and loved just talking and enjoying the amazing food. Service was exceptional.

Did I mention attentive service?

Dined here again and had the tasting menu with wine pairing. Wow! Best meal ever. Attentive service. Very very generous pours. Excellent wines, mostly Californians, mostly whites. Attentive service. Dishes were small but numerous and tasty and filling. Loved the scallops. Loved the duck. Loved everything! Did I mention attentive service?

The wine pours with the tasting menu were superb

The food was delicious. The server was great and explained every nuance to each dish. The wine pours with the tasting menu were superb in quality, pairing, and volume. The wine pairing is a great value. All 4 people at the dinner loved the food.

What a flavorful meal!

Yum! I went here for my birthday dinner with family and oh em gee! What a flavorful meal! The appetizer menu is one of the best. Our party sampled the beef tartar, shrimp and delicious ravioli. The entrees, halibut and steak, were perfectly cooked and seasoned. We finished with dessert and I left stuffed! The wait staff were all so attentive and loved the new decor. I loved it before and now love it more! Thanks!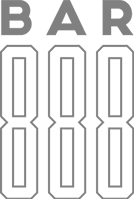 Cocktails, Anyone?
Offering cocktails, wine, beer, spirits, and food from LUCE's kitchen, Bar 888 is open daily.
Private Dining
Elevated Events
From business luncheons to family celebrations, our private dining room is the perfect place for any occasion.
Book your 'Behind the Gold Curtain' private event today!